Monday's Apple keynote will reveal iOS 7. Many are hoping for big fixes, a total Ives-led overhaul. Not me. Sure, I'd like a much better sharing system, a looser grasp on default apps, and a faster update speed to the cloud-based Maps/Siri. But those are wishes, and I like to ask for specifics.
I'd like to see 3 annoyances fixed. That's all. Here's the first: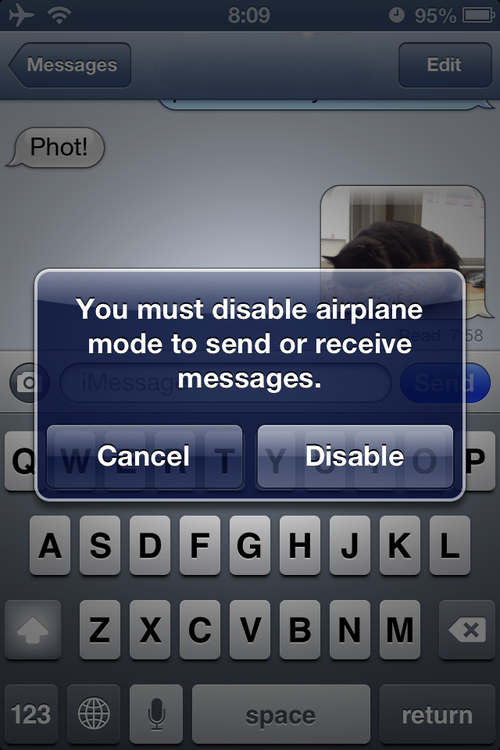 Open Messages in airplane mode but with Wifi on, and this alert appears. Not only is it annoying, it's not true. Messages works on wifi, like so: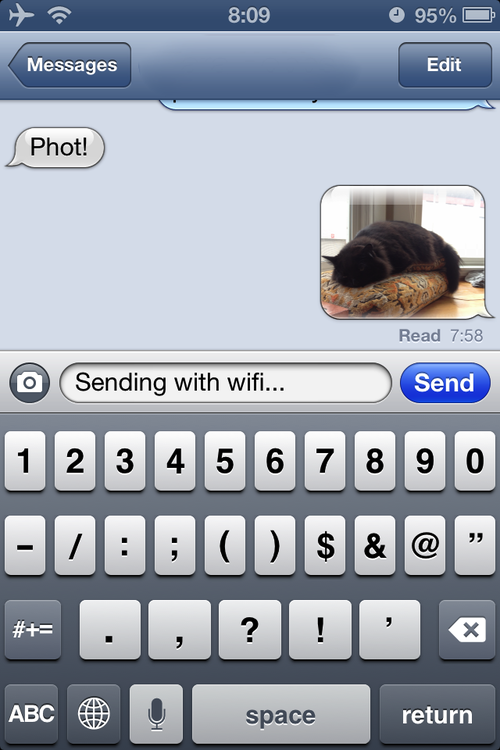 And it gets worse. Lock the phone, unlock, and re-open Messages: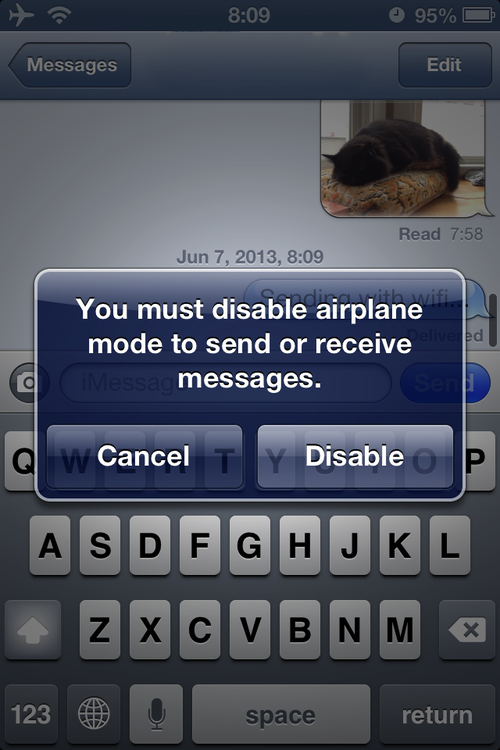 Same alert. Not only is it not true, but it appears every time Messages is opened after locking the phone. And, of course, Messages still works over wifi: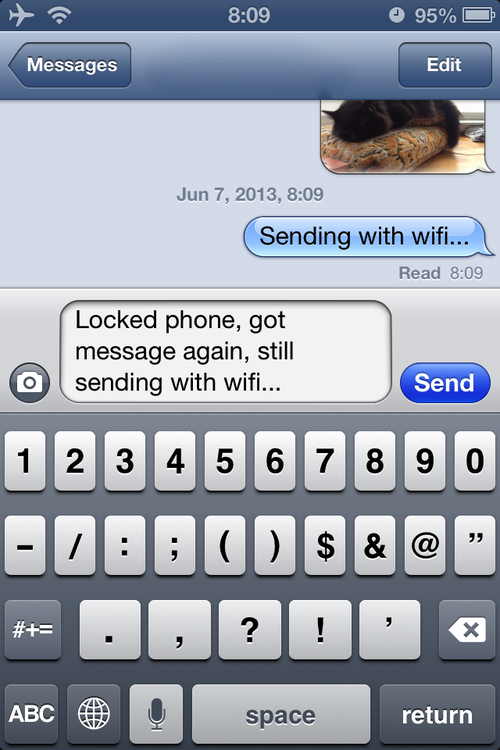 All I'd really like from Apple in iOS 7 is an improved attention to detail. Strange to say, for a company famous for it.